16.02.2023 - Support, LIAA
LIAA offers deep dive into 'deep tech'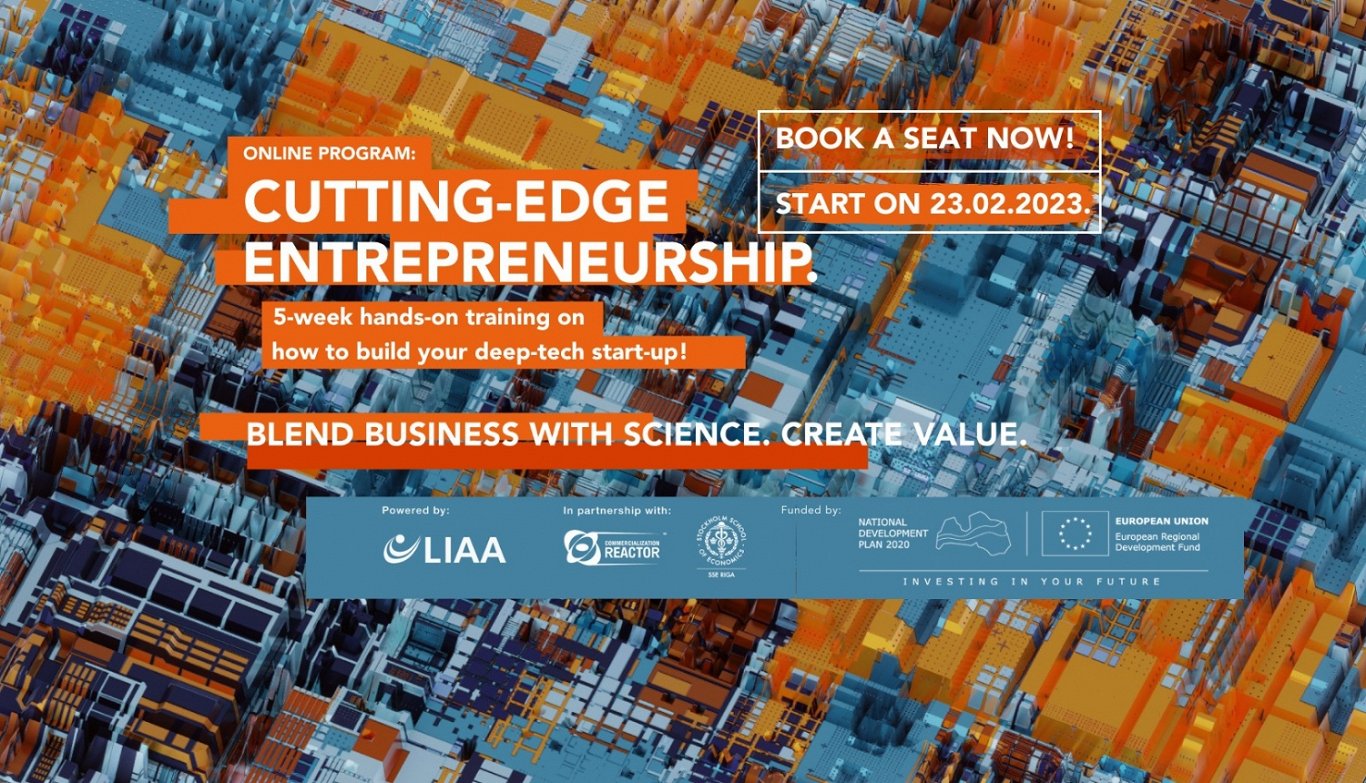 The Latvian Investment ad Development Agency (LIAA) is offering a five-week online course on "how to build your deep-tech start-up."
The lessons are divided into two streams. The stream of scientists started studies on February 15, and the stream of entrepreneurs will do so on February 23.
"By translating scientific achievements into business, one can achieve the biggest impact and drive change. In addition, this field is highly profitable, and in the coming years, European Commission has pledged to support it especially," said LIAA in a release.
The working language for the courses is English and lessons will take place online, though recordings will not be available.
More details can be found at: https://www.liaa.gov.lv/lv/notikums/macibu-cikls-uznemejdarbiba-celmlauziem-cutting-edge-entrepreneurship
In related news, LIAA has announced the dates for its annual "Deep Tech Atelier" conference. Link below.
Authors: Eng.LSM.lv (Latvian Public Broadcasting). Photo: LIAA (Cutting-edge entrepreneurship)