11.07.2023 - Startups, Technology
Latvian startup scene overview: June 2023
While locals and visitors celebrate another mesmerizing Latvian Song and Dance Festival, we're sitting back to look at things we celebrated in June.
Besides Jāņi, there were some funding news, wins in international startup-related events, and more stories that caught our attention. Check out the June 2023 overview of the Latvian startup scene!
Beat the Storm comes second in the Creative Business Cup 2023 global finals.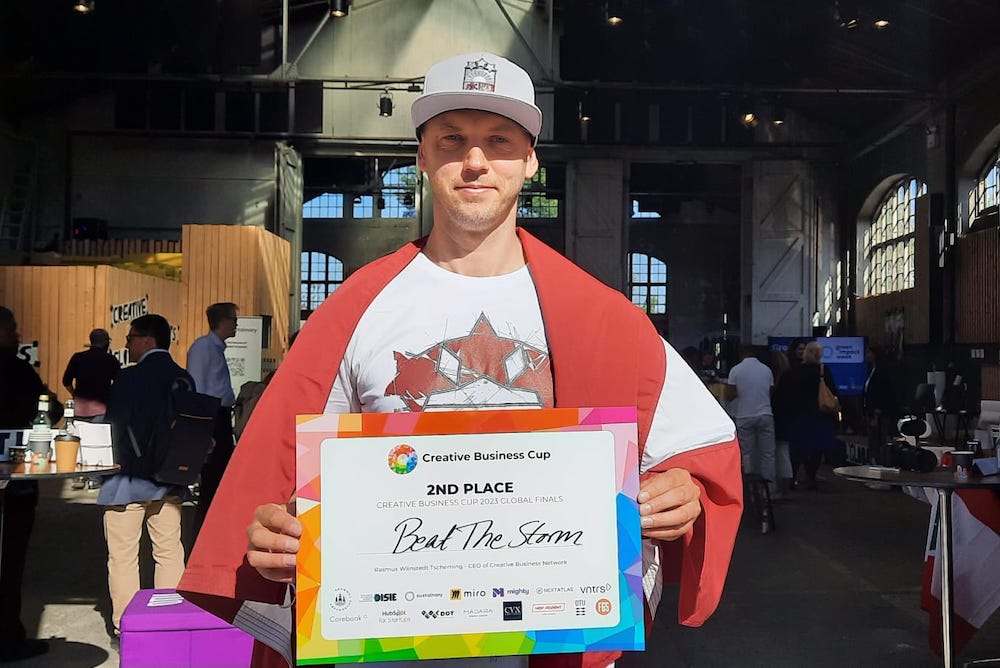 Ingus Augstkalns, founder of Beat the Storm Photo: Karine Kalniņa
Great news from Latvian-made innovations – Latvian storm simulator Beat the Storm won second place at the Creative Business Cup 2023 global finals. The finals were held in Copenhagen, Denmark, and gathered participants from 45 countries.
Beat the Storm offers a horizontal wind tunnel attraction/simulator that allows experiencing a category two hurricane in a safe, controlled environment, aiming to raise awareness of nature through play. The simulator is available at the Universe Science Park in Nordborg, Denmark.
Latvia has previously won two second prizes in the Creative Business Cup international finals – Gigi Bloks in 2014 and Gamechanger Audio in 2018. In 2021, Scent Camera came third.
Latvian co-founded startup Finfra raises $1M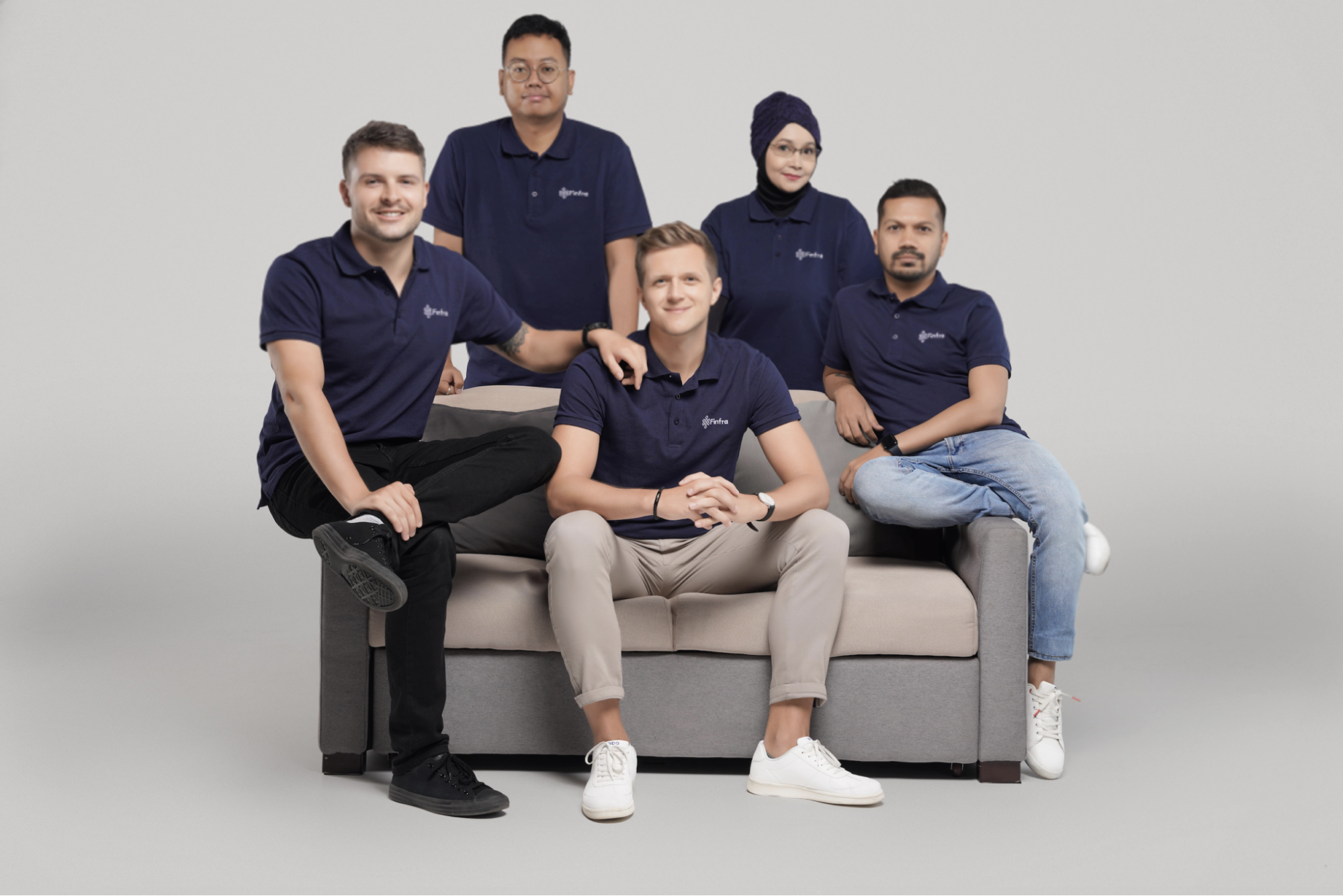 Reinis Simanovskis, Dionysius Yogadhitya, Markus Prommik, Hilda Indriana, Varun Rathi Publicity photo
Finfra, the one-stop shop for companies launching white-labeled lending products in Indonesia, announced raising $1M in June. The startup plans to accelerate product development and grow its engineering, data, and finance teams to boost revenue and establish itself as a market leader in Southeast Asia.
The round's investors included Baltic-based startup support incubators FIRSTPICK and BADideas.fund, DSX Ventures, Seedstars International Ventures, regional fintech experts Cento Ventures and Fintech Nation, and Silicon Valley-based Hustle Fund.
One of Finfra's co-founders and CTO is Latvian Reinis Simanovskis.
Latvian unicorn Printful acquires Snow Commerce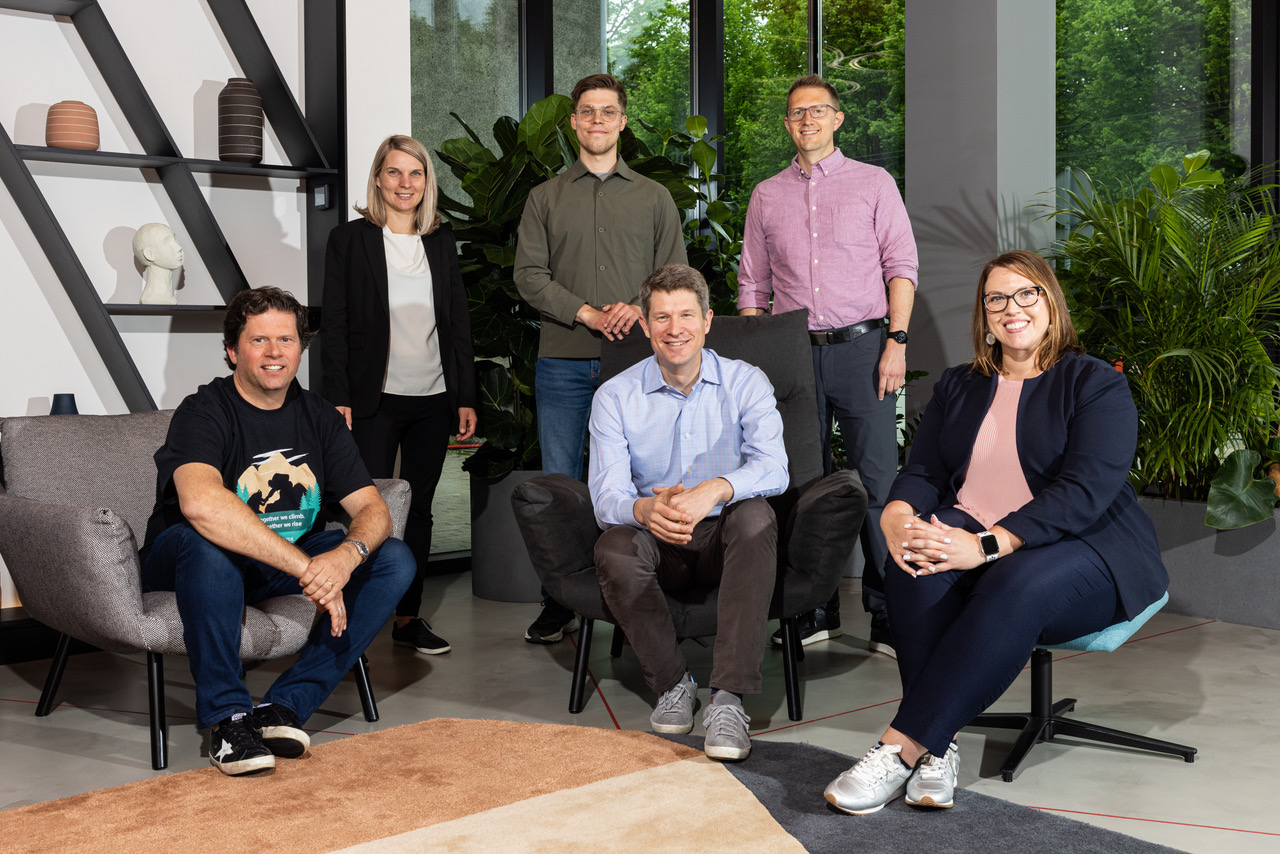 The Printful and Snow Commerce management team Publicity photo
Latvia's first and so far only unicorn, Printful, has acquired Snow Commerce, a managed service provider that designs and runs the e-commerce presence for major media and entertainment brands, including Paramount, Warner Bros. Discovery, and NBC Universal.
As told by the companies – together, they will be able to provide a complete e-commerce solution, including program strategy, website and product creation, fan engagement, and on-demand, international production and distribution.
The transaction amount remains undisclosed. However, as publicly told by Dāvis Siksnāns, Printful's co-founder, this might be the largest-ever merger by a Latvian company.
Swotzy launches a new shipping platform in Latvia
Latvian shipping tool – Swotzy – announced the launch of a new simplified shipping platform in Latvia. With the platform, the startup aims to provide a more efficient and cost-effective solution to streamline shipping operations in the country.
With the platform, businesses can purchase shipping labels from various carriers, eliminating the need for complex contracts and protracted negotiations. The onboarding process takes no longer than 10 minutes, allowing businesses to start managing their shipments right away.
Swotzy was founded in 2022 by former employees of Latvian startups Printful, Nordigen, and Longenesis. Earlier in 2023, the startup announced EUR 90K in funding from Lithuanian VC FIRSTPICK.
Latvian co-founded Perfect.Live raises EUR 600K
An early-stage startup, Perfect.Live, whose co-founders represent all three Baltic states, Latvia included, raised EUR 600K. According to the startup, the money will be used to grow the team, enhance the digital concierge app, and scale the business.
Perfect.Live specializes in luxury lifestyle solutions. Its digital concierge platform uses the general pre-trained transformer model (GPT) and helps people seeking exclusive services. The platform matches users with the service they need.
The recent investment round was led by Eduards Zolotuhins, Managing Partner and CEO of 3ED Ventures, Sergejs Verbitskis from Server Partners, Igors Molders from Capital Mill, and Andrejs Doktorovs, one of the co-founders of defi.watch.
Read more about Latvian startup scene overview here.
Author: Julia Gifford, Aiva Streļča
Publicity photo: Pexels