23.08.2022 - Economy, ICT
Latvia among best in Europe for high-speed internet access
Access to high-speed internet in Latvia is among the best in the European Union, according to data published by Eurostat August 22.
"In 2021, the European Commission set a 2030 target of achieving gigabit connectivity in all EU households and 5G coverage for all populated areas. Considerable progress has already been made in the rollout of fixed very high capacity network (VHCN) connections across the EU," Eurostat said. VHCN connections are fibre connections or other networks offering similar bandwidth.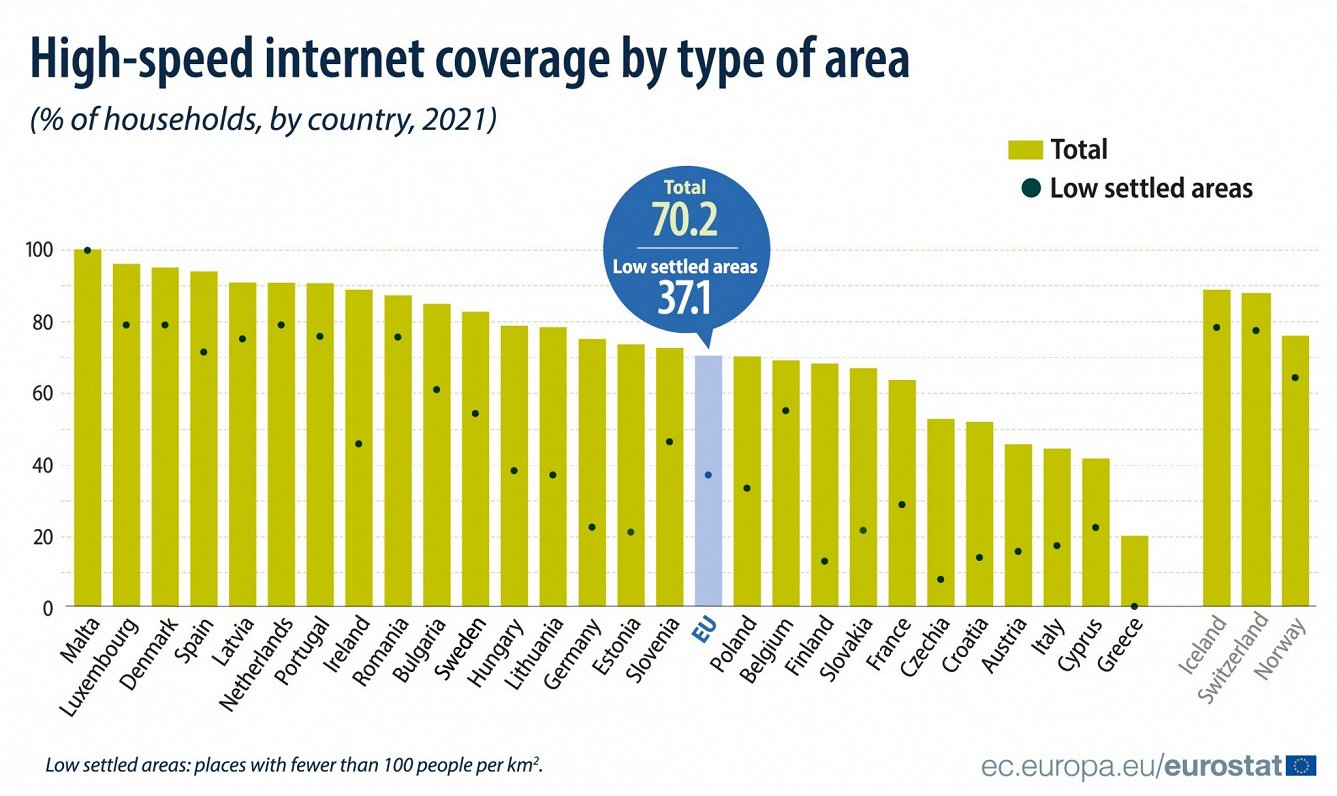 High speed internet in the EU, 2021
Photo: Eurostat
In low density settled areas, the most widespread coverage was reported in Malta (100%), followed by Luxembourg, Denmark and the Netherlands (all 79%). Meanwhile, the least widespread coverage in low settled areas was reported in Greece (0%), followed by Czechia (7%) and Finland (12%).
Latvia ranks fifth among EU member states and comes way ahead of both Estonia and Lithuania in the data. Latvian households have 90.7 % high speed internet coverage overall and 75.2 % coverage in low population density areas such as rural districts with fewer than 100 people per km2.
By comparison Lithuania has figures of 78.2 % (total) and 37.1 % (low density), while Estonia, which likes to make great play of its high speed internet connection credentials, manages a mere 73.4 % (total) and 21.1 % (low density).
Source: eng.lsm.lv