12.03.2022 - Startups, Ukraine
How Latvian startups are supporting freedom in Ukraine
The world has been stunned by Russia's invasion, aggression, and war on Ukraine. The global community has rallied to provide assistance, Latvia included.
No region knows the threat and potential consequences of Russian imperialism like the Baltics, which points towards why the three countries have been so vocal in their demand for support of Ukraine. The startup community is no exception.
In addition to an open letter signed by the startup community's most visible members, various additional initiatives have taken place. Like the HackForce hackathon that is being revived to support Ukraine, the Create for Ukraine movement selling donated graphic design merch and donating the profit, and universities opening their doors to Ukrainian students.
Action is also being taken at an organizational level, with startups individually stepping up to make their contributions. Here is how 5 Latvian startups are taking an active role in supporting freedom in Ukraine.
Lokalise – $500,000 in donations
Lokalise announced in a letter from the founders the company's policy and activities in supporting Ukraine. They stated that in addition to personal contributions, the company would be donating $500,000 to various causes listed on helpukrainewin.org.
As a fully-remote company, they have employees in affected countries – Russia, Belarus, and Ukraine – and stated that their evacuation and safety is their top priority.
They have also suspended services to customers in Russia until the invasion ends. In their words – "Localization can wait".
Additionally, Lokalise is making its platform available to affected communities free and working together with translation partners to ease the burden of communication.
In the letter from the founders, they also invited every reader to also take part, by donating, putting pressure on the Russian government by suspending services and creatively getting involved however possible.
Printify – launched a charity shop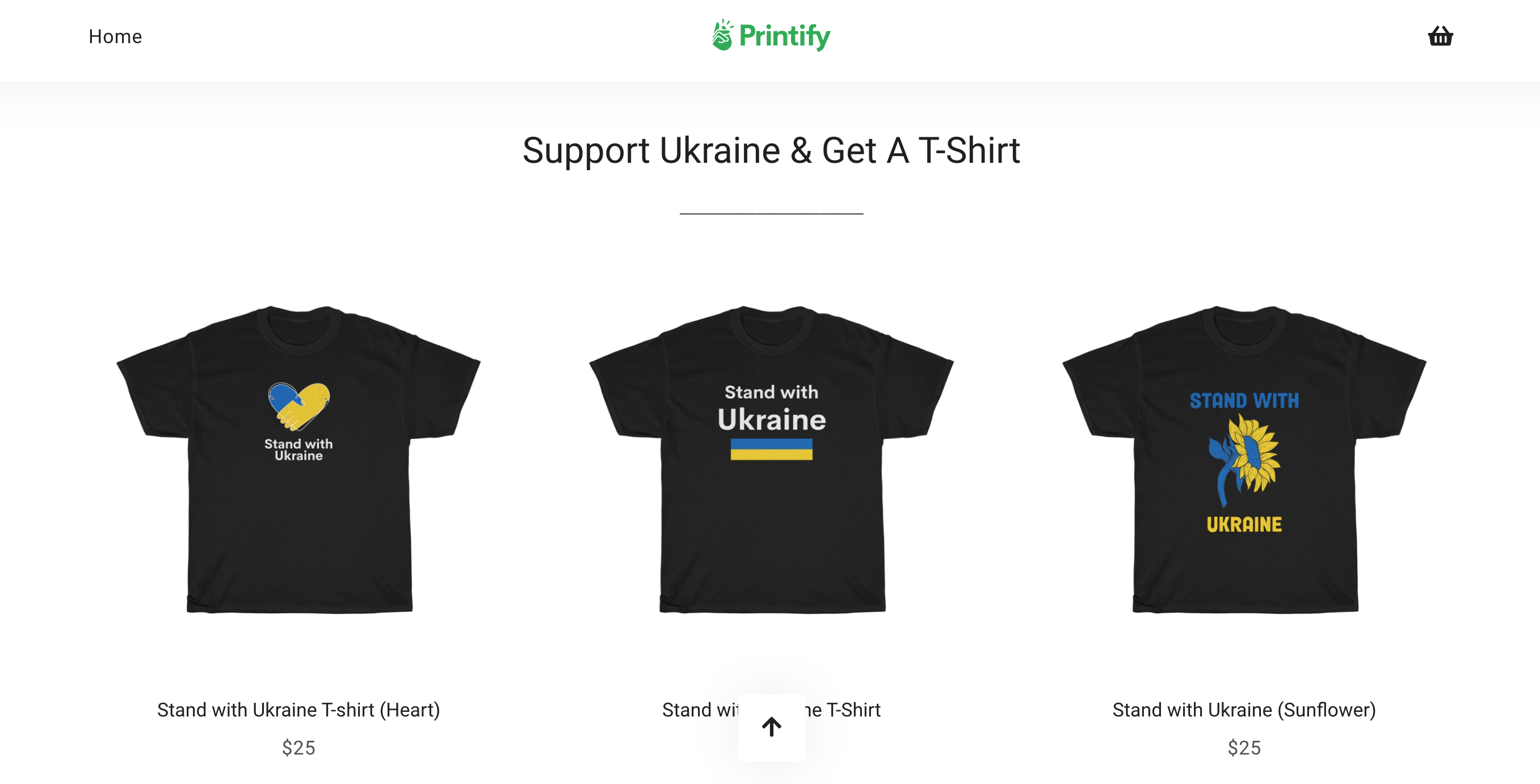 In order to support their 30 Ukrainian employees and 44 million Ukrainians experiencing war, Printify has launched an online merch shop, with Ukraine-focused designs created by Printify employees, with profits donated to the SaveLife.in.UA fund.
They additionally invited individuals to make their own donations directly and to only share verified information.
Printify is also the support of the Create for Ukraine movement.
Aerones – donated generators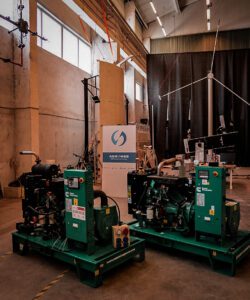 In a short and sweet tweet, Aerones, the robotic wind turbine maintenance startup, shared a photo of two 20kw generators that were being donated and deployed to Ukrainian hospitals.
Sonarworks – suspended collaboration with Russian partner
Sonarworks have announced an immediate suspension of collaboration with companies registered in Russia.
They also expressed their priority to provide support to their employees and families affected by the war in Ukraine, through legal advice and transportation to the EU.
They also encouraged everyone to join in on peaceful protests, donate, and share only verified content from trusted sources, such as Ukraine's official website.
TestDevLab – relocation, accommodation
TestDevLab have announced a 3-pronged approach to supporting Ukraine. Those include:
Opening 20 vacancies to Ukrainian refugees in software testing, development, computer network administration, and business development.
Providing accommodation for 20 Ukrainian refugees and their families, and computer equipment for educational purposes if they pursue education in Latvia. Those looking for help can apply through the ukraine-latvia.com website.
Making monetary donations.
Additionally, TestDevLab have joined the "Entrepreneurs for Peace" movement, spearheaded by Latvian companies in collaboration with the Ministry of Defense and the Embassy of Ukraine in Latvia. The movement has already raised over 5M EUR and aims to provide supplies such as food and medicine to Ukrainians.
Source: labsoflatvia.com