20.04.2023 - Economy, LIAA, Photonics & Smart materials
'Deep Tech Atelier' taking place in Rīga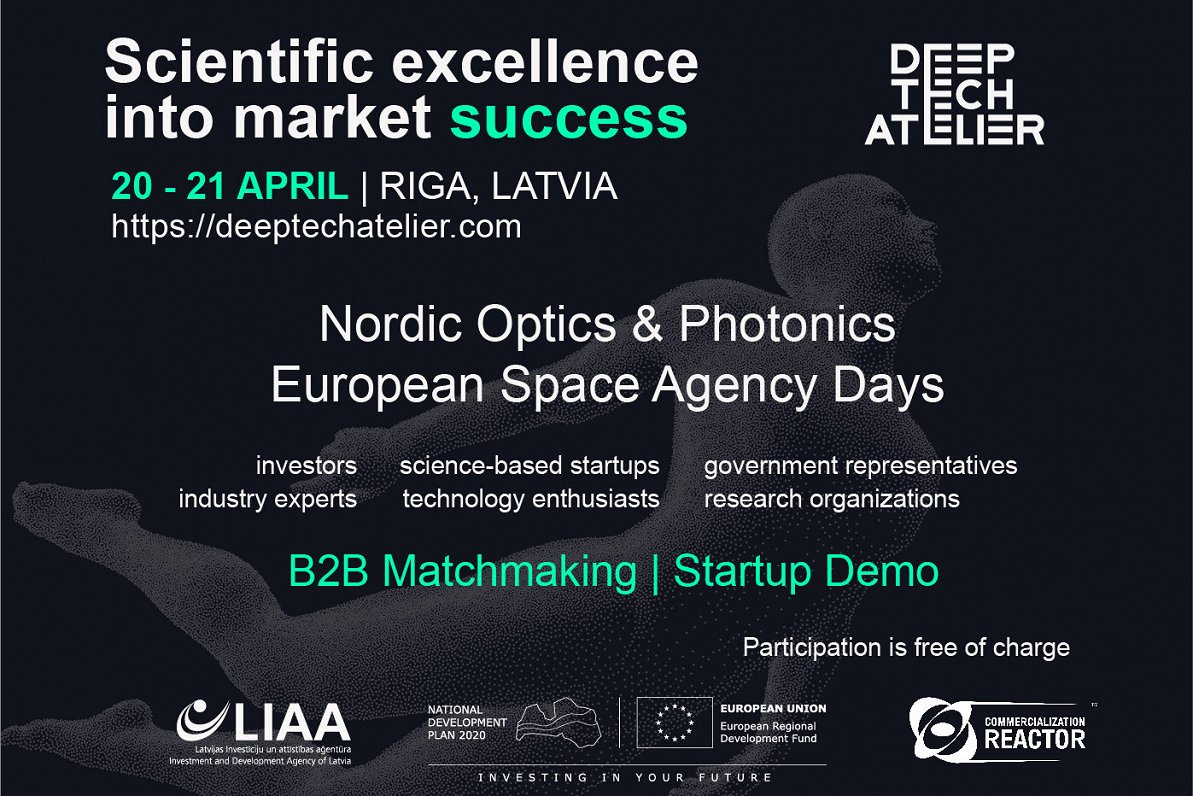 The fifth edition of the 'Deep Tech Atelier' event is taking place in Riga from 20 to 21 April, focussing on space and photonics technologies.
At the event, speakers will share their insights on the latest trends, scientific breakthroughs and opportunities to attract funding across five stages.
The Deep Tech Atelier conference is a meeting point for entrepreneurs, scientists, investors, international and local industry experts, technology developers, public administrations and technology enthusiasts.
The conference will focus on attracting investment, commercialising science, company experiences, new platforms for collaboration and other topics that can serve as a source of inspiration for anyone looking for new directions and seeing opportunities for development in areas related to knowledge-based entrepreneurship.
In addition to presentations, the conference will also feature an extensive expo area and will include a special session of startup presentations for investors, as well as the opportunity to organise bilateral business meetings with conference participants.
Deep Tech Atelier will also host the European Space Agency Days in Latvia for the second year, bringing together sector representatives from around the world. An added value this year is a special event in cooperation with the Swedish and Finnish photonics and optics industry associations to promote cooperation with companies and research institutions in these countries.
The conference will also host a mid-term event of the Norwegian Grant Business and Innovation Programme, which will celebrate project success stories, organise a practical workshop on industrial design and discuss the impact of innovation on climate goals.
More details are available at the official website: https://deeptechatelier.com/ and a livestream of the event is available via Facebook (below).
Source: Press release.
Publicity photo.