13.06.2022 - Companies, Smart city
Apply to Urban Mobility Incubator
After a successful Urban Mobility Incubator last year, the second incubator round will start on June 30.
Urban Mobility Incubator is a 9-week summer program of active individual work in teams and mentoring, followed by prototype deployment in Riga urban environment.
Why Apply?
As cities grow, the demand for mobility increases. Today urban mobility accounts for 40 % of all CO2 emissions of road transport and up to 70 % of other pollutants from transport within the European Union. By fostering innovation and transforming urban mobility, we can cut unnecessary costs, improve quality of life and contribute to achieving climate targets.
The incubator will be a 9 week long summer program of active individual work and mentoring, followed by prototype deployment in the Riga urban environment. Each participant will have a personalized progress plan depending on their situation at the program start. Therefore, we are equally welcoming to completely new teams with high potential ideas as well as already established startups interested in deployment acceleration.
The program will offer hands-on workshops with supervisors on market research, client profile assessment, prototyping, marketing, etc., with up to 5,000 EUR financial support for each team's prototype development and deployment to build their solution on a real scale.
The Urban Mobility Incubator program is funded by EIT Urban Mobility and delivered by the innovation movement VEFRESH in partnership with the Riga City Council City Development Department and the Riga Technical University.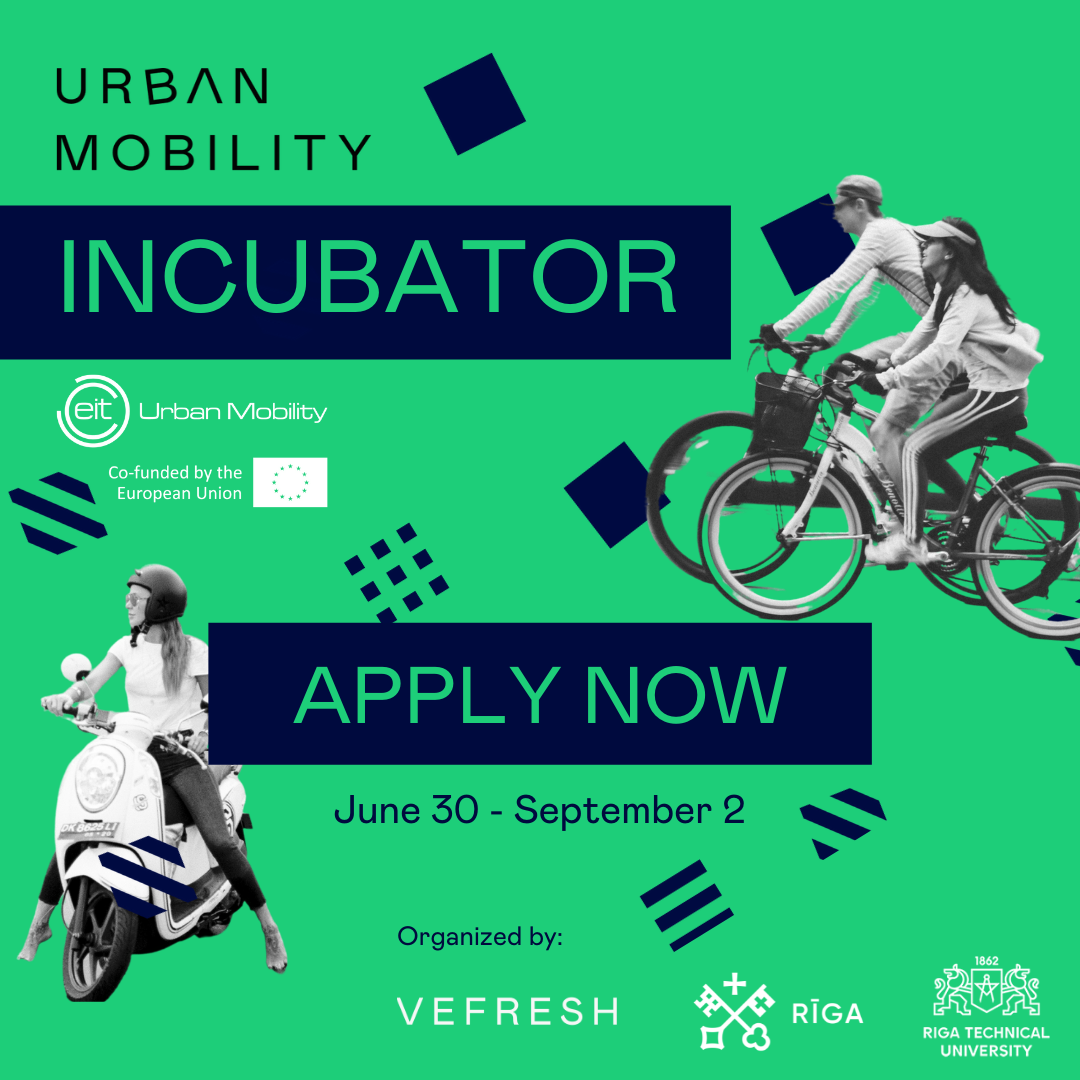 Source: www.urbanmobility.io